Point B Mobile Real Estate App
Mobile has become a way of life. Nowhere is that more evident than in real estate, where 90% of all home buyers are using mobile to search for their next home, agent, or real estate firm. Almost two-thirds of the home buyers using mobile, find the house they end up purchasing, on their mobile device.
Now search properties easily from your mobile devices!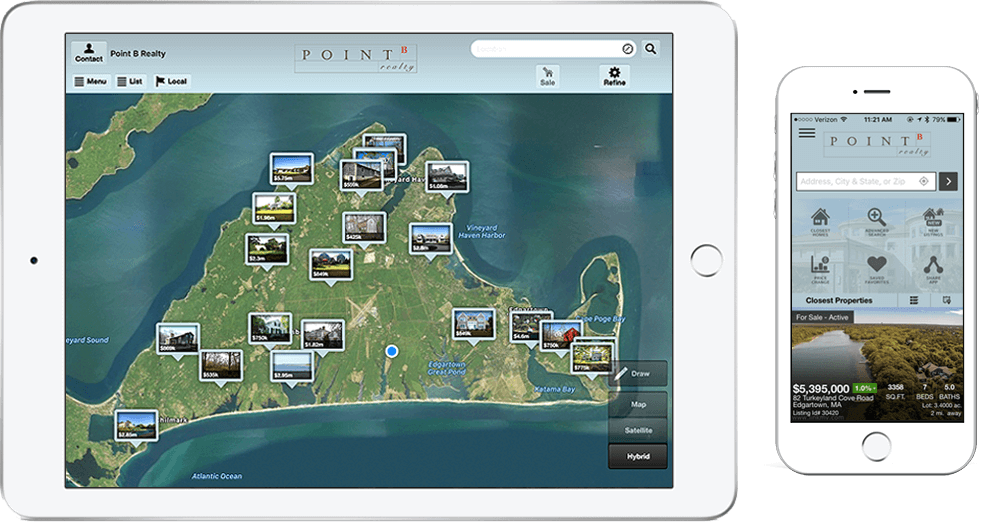 Access to hundreds of sales listings at your fingertips.
Point B has its own custom-built mobile real estate app designed to make your Martha's Vineyard home search easier and much more personalized. For the first time, the app gives our customers direct access to all the hundreds of sales listings from the local Martha's Vineyard MLS (LINK MV MLS). By the way, the majority of those Vineyard-only MLS listings are not distributed or syndicated to popular real estate sites like Zillow, Trulia or Realtor.com.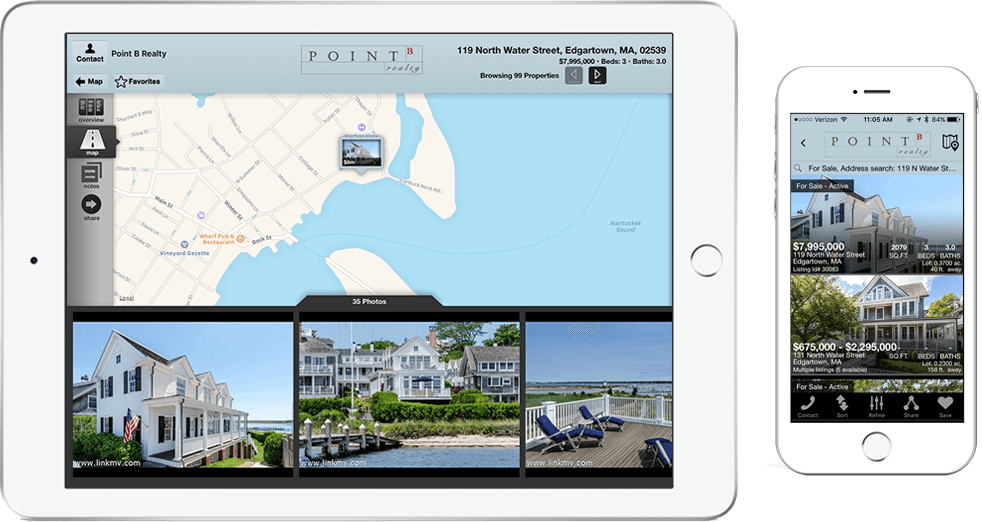 Unique real estate broker-like access is only the beginning.
The app is designed and optimized for your mobile phone or tablet. Of course you can search by address or MLS number, but on-the-go, and in-your-hand, you can easily:
See the closest homes to you, as you drive around
Use an interactive map view of all available listings
Narrow your map search by circling the area of interest
See all new listings
Search properties with price changes
Find Open Houses
Save favorite properties or searches
Be notified when there are any changes to listings you're interested in
Easily share listings and favorites with friends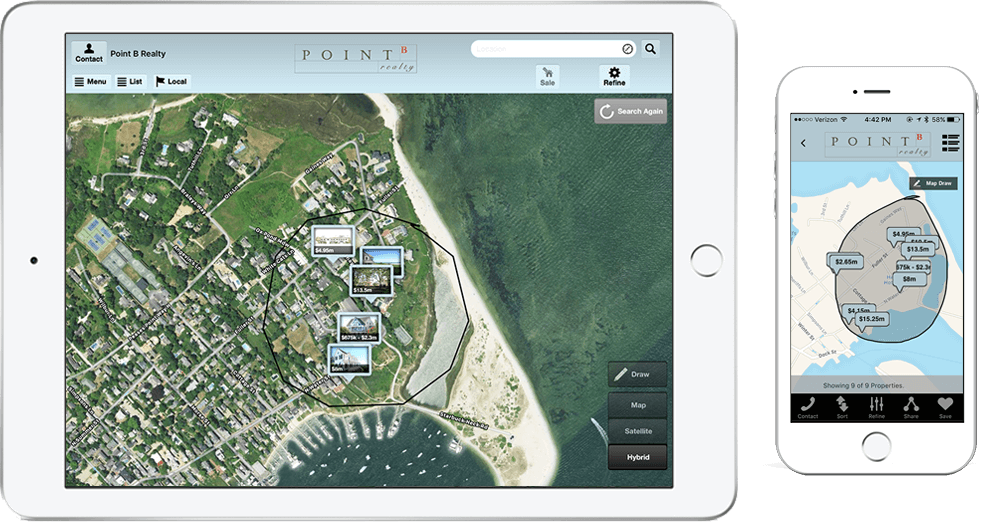 A streamlined way to find and buy your new home.
Do mobile apps and online search replace real estate agents? No. In fact, 90% of the home buyers using mobile apps and online search in 2016, ended up purchasing their home through a real estate agent. Mobile technology combined with Realtor knowledge and expertise is the modern, streamlined way to find and buy your home.
The app is available for Apple or Android devices. You can either text PointB to 87778 or click below to download the mobile app.
Have Point
B
at Your Fingertips