Let's face it, most moms like to a break from cooking, and Mother's Day is a great reason to give your mom a break. On this particular day, there are a number of Island restaurants that pull out all the stops for this important lady. Many restaurants that don't even offer brunch do so in her honor.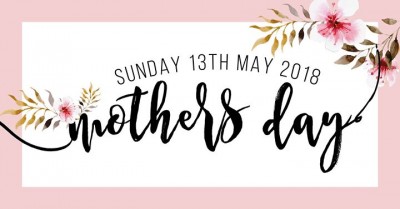 Letting mom wake up late, perhaps coffee in bed, and a leisurely morning followed by brunch is a great way to start her day. Here's an easy guide to navigating the options on Martha's Vineyard, and choosing the one that best suits mom.
Lola's opens for the 2018 season on Mother's Day, May 13th with brunch. The menu here is filled with some creative sweet and unique savory options. Many have Lola's signature southern touch like the Crawfish & Tasso Ham Frittata with hand carved sugar crusted country ham, or the Crispy Pecan Fried Chicken & Waffles with house-made Strawberry Butter. Don't forget that there's a build-your-own-Bloody Mary bar too! Brunch is from 10 a.m. to 2 p.m.

I do love Slice Of Life restaurant in Oak Bluffs for breakfast. Those biscuits are yummy! For Slice of Life's Mother's Day brunch, you find a combination of their breakfast and lunch. You'll find Breakfast Nachos, roasted chicken hash, and our breakfast BLT – fried green tomato BLT with two fried eggs on it. Brunch is from 8 a.m. – 3 p.m.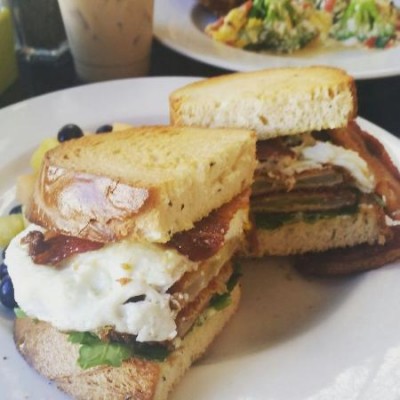 The Dunes at the Winnetu in Katama is offering more than a brunch buffet. Yes, Chef Scott Erhlich has created an incredible menu with fun things like a Banana Foster Action Station, with warm and yummy Banana Foster made to order with dark rum, cinnamon and ice cream. Or omelettes your way, with a number of farm-to-table ingredients, and Grilled Swordfish with sweet pea risotto (snap peas, pine nuts, and marjoram beurre blanc),plus a kids' menu and much more. Not to mention the view from the deck and the addition of a build your own MIMOSA and Bloody Mary bar!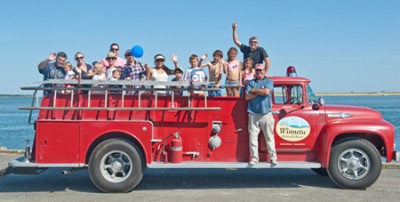 The added bonus with The Dunes' brunch is that there will also be antique vehicle rides and roses for all the Moms. Afterward, moms can relax on the deck by the glowing fire pits and while the kids are having fun at the COMPLIMENTARY Kids' Corner. Brunch is from 12 p.m. to 4 p.m., or you can simply make a reservation by clicking here.
20 By Nine
Now open of the season, 20 By Nine kicks off its brunch on Mother's Day. What makes this brunch so special? Well besides the craft beverage options, chef Gustavo Aguair is cooking up delicious brunch versions of their dinner menu and he is featuring pastries from Maison Villatte – THE FRENCH PATISSERIE in Falmouth! Exciting news for sure!
Brunch at The Barn in Oak Bluffs could be fun. There are a number of options to choose from like Salmon Cakes with a creamy spinach and mushroom sauce, specialty cocktails and a kids' menu. When you're done, you can go bowling. Or, what about letting the kids bowl, while you enjoy your meal! Brunch is from 10 a.m. to 3 p.m.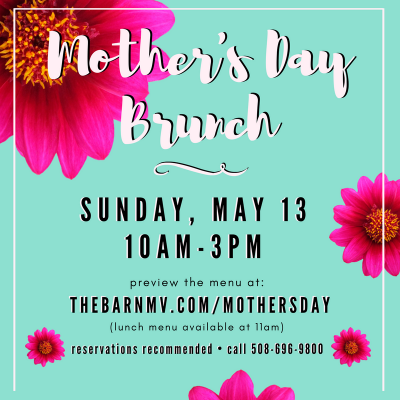 On Saturdays and Sundays, The Cardboard Box, the newest addition to the Oak Bluffs' restaurant scene is open for brunch at 10 a.m. There are some really delicious sounding options, l already know I love the Red Cat Brussels but throw a couple of poached eggs on those and that sounds like a great daytime dish. Or how about Linguini and Clams with a Poached Egg, Brunch edition?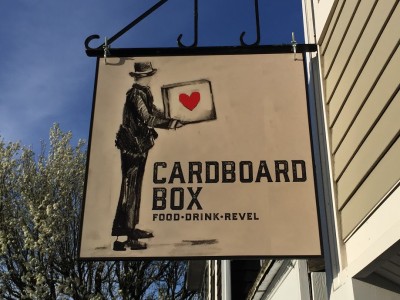 For Mother's Day, mom's get 10% off their food for the whole day at the Edgartown Diner! Chef Ralston will have specials as well, like a Veggie Benedict with asparagus, spinach, tomato and poached eggs topped with hollandaise sauce. An added bonus: Moms get a cupcake too.
The Harbor View Hotel in Edgartown is always a favorite for brunch. Each Sunday, there is an incredible spread for this very special day! There will be a raw bar, smoked salmon and bluefish, roasted Spring vegetables, organic parmesan chicken, and let's not forget about pastry chef Emily's cookies and confections. An added bonus is that the view is incredible, and there is always something magical about sitting on the porch after with a mimosa.

This little corner spot in Oak Bluffs has quite the brunch following. Every Sunday (Saturday too), the seats fill quickly when the doors open at 11 a.m., and people enjoy a leisurely brunch. I have not done brunch here for years, but have heard the French Toast is really good, and their Holy Water is a favorite cocktail of mine, no matter what day it is.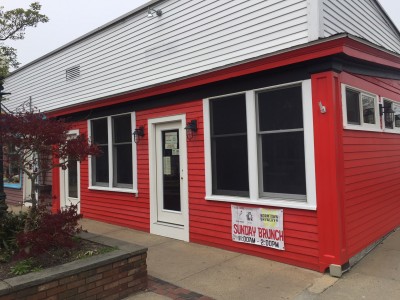 The brunch at State Road is also an Island staple. How I have not gone yet is beyond me. With items like the Benedict, baker Leslie Hewson's fresh biscuit, house smoked brisket, frisée, poached eggs and brown butter hollandaise or the Mushroom Toast on Leslie's sourdough toast with mushroom duxelles, arugula and a fried egg. I had no idea what duxelles was, but I learned from Google that it's finally chopped mushrooms and herbs with butter, etc. The menu has quite the delicious options. Brunch is from 8:00 a.m. to 2:00 p.m. – a great option for us early risers!
Other great places that mom might like if your thinking the breakfast route are Art Cliff Diner, Among the Flowers, Farm Neck Cafe, Lucky Hank's, Black Dog Tavern, which is offering breakfast all day, Linda Jeans', Little House Cafe, Waterside Market, Rosewater Market, Dock Street, and Espresso Love.
I should also mention that Behind the Bookstore is offering baker Georgia Macon's beignets. This lady can bake! I bet her beignets rival those from Cafe Du Monde in New Orleans. A sweet, special treat for mom! Add in flowers and a mint latte or sparkling cocktail and you're sure to warm mom's heart.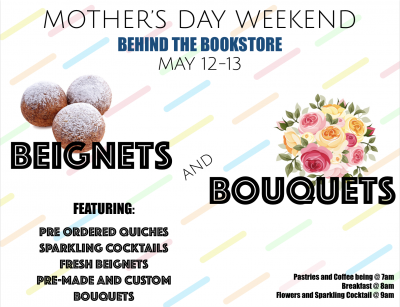 No matter where you go or what you do, Mom is going to love it. It's not about the food, the gifts. It's about the thoughtfulness and your love. Mom's don't want a fuss. We want something sweet and easy – a card, an extra hug, a walk on the beach, time to read our book. Anything else, like a fabulous meal is icing on the cake.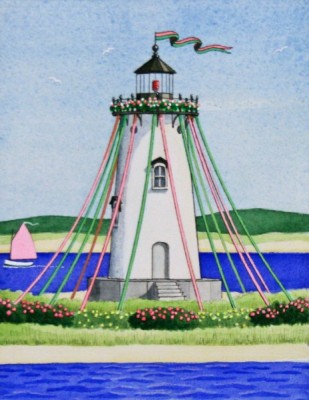 Not only is it Mother's Day this weekend but it's also Pink & Green Weekend! There are all sorts of fun events to do in Edgartown – click here for a full list of events
Wishing everyone a very Happy Mother's Day!