20 By Nine is one of those places that has a definite vibe. Though small in size, it has a big personality. The space is warm and intimate, almost giving you the feel of a speakeasy. From the best American whiskey selection in New England to a great menu of sharable bites (well priced) to brunch with pastries from the French patisserie in Falmouth, 20 By Nine should be on your list of places to try this year. Whether its your first time or you're a repeat offender, it's a great spot.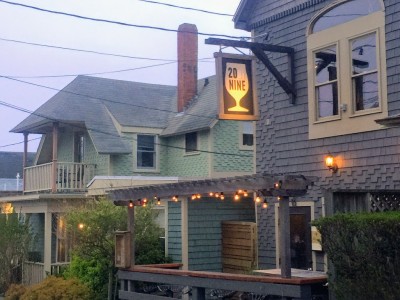 When the weather is warmer, the outside patio space is really great to take advantage of. However, if you prefer the cozy inside, it's always fun to belly up to the bar. New to 20 By Nine is manager/one of the owners, Michael Sopp, who is great to talk with about the drinks and spirits. You can tell he is enjoying this new gig. Also, he's great to bounce menu options off.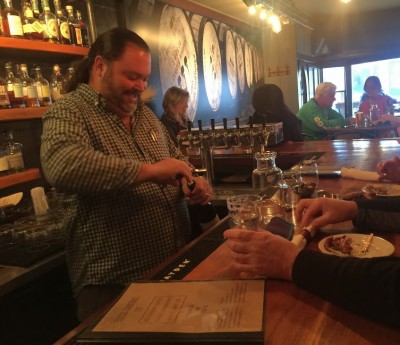 Let's talk food first. Many of the items are small plates and great for sharing. There are so many options that piqued my interest. I opted for the house made Popover with Seaweed butter ($4.00) and the Beef Chili & Chips ($6.00). The popover I would not want to share, since it rivals those from Pie in the Sky, and the seaweed butter was really interesting.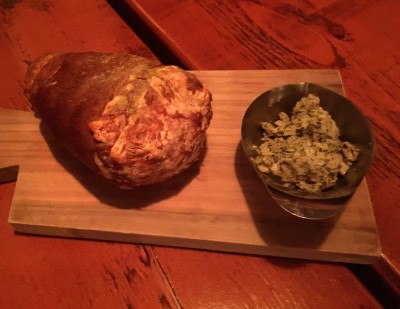 The chili fries were really delicious and generous in size. The chili was really tasty and with the addition of a spicy butter, some citrus, a dollop of house made sour cream and tomato powder, it was definitely something special.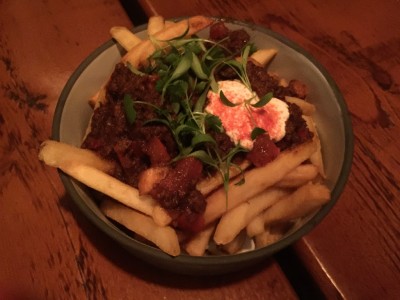 If you're with a friend or two, be certain to check out 20 By Nine's boards, the Chef's board ($25) looked like an edible piece of art. The folks next to me ordered it and where nice enough to let me in on the experience. Seriously, such beautiful plating and what a combination. You can also check out the butcher and cheese boards.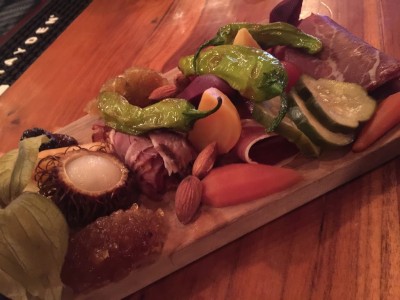 There are lots of other options as well like lobster fritters, grilled cheese, salad, avocado toast, Pig & Waffle (made with pork loin and a sweet potato waffle), house made pickles and more.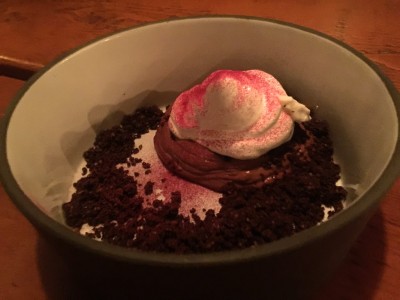 Be sure to not get too full, you may want to save room for dessert. The desserts at 20 By Nine are far from heavy and are light a flavorful. There's a chocolate mousse with meringue and beet dust, with a cocoa and coffee cookie crumb that is so good. That crumb – whoa!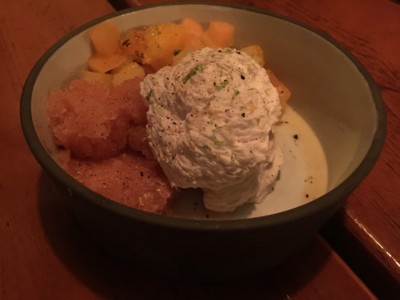 Also the fruit salad has a coconut whipped cream that I wish I could eat daily and the rhubarb granita is so refreshing. I can only imagine how amazing this would be on a warm Summer evening.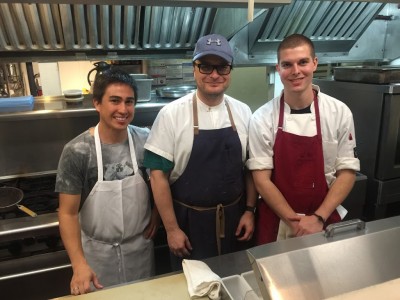 Who's behind this fun, tasty menu? Chef Gustavo DeAguiar (middle) and his team. He has been in the kitchen at 20 By Nine for a couple years, having worked with the previous chef, and he worked at l'etoile for quite a while. He definitely likes to have fun with food. Also he's all about flavor – celebrating New England fare and bar food.
However, the menu features elevated bar food, 20 By Nine bar food. The menu features a number of classics with a twist, and is definitely more approachable for people than past years.
In addition to dinner, Gustavo is also doing brunch! Why get excited? Well, he is working with the French patisserie in Falmouth, which is familiar and a required stop for many Islanders when heading off Island. The croissants are so good! Each week, the brunch menu will offer some of their incredible pastries in addition to brunch versions of 20 By Nine's dinner menu. I bet that Pig & Waffle would be might tasty for brunch.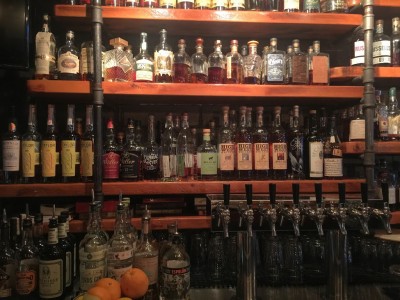 As mentioned, 20 By Nine has an incredible selection of American whiskey and other whiskey and ryes as well. You can even get whiskey flights! Great for the novice or person who likes a little variety. Perhaps a whiskey cocktail like the popular Whiskey Daisy?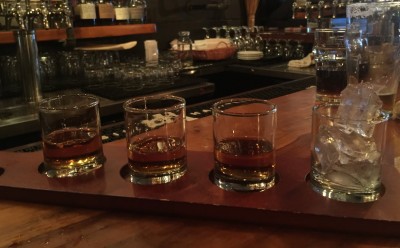 If whiskey is not for you, there are plenty of other options. There are classic cocktails, like a Paloma, which I decided on, wine, and there is an incredibly curated list of craft beers, and even ciders, including one of my personal favorites, Wolffer No.139 Dry Rose Cider, on tap no less! This is one of my favorite Summer bevys!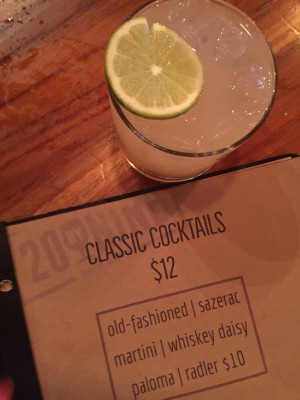 Also, in line with being a little more approachable, you'll find the "brown bag" special. This happens to be a beer like Bud Light. Not on the menu and served in a brown paper bag. This is a fun addition for those who would not want to drink anything other than a beer like that (and there are plenty of people who feel that way).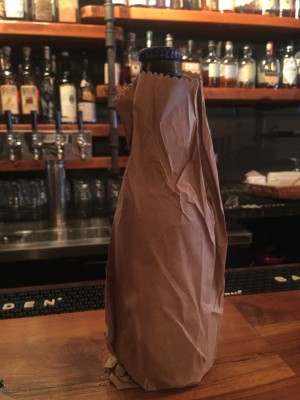 20 By Nine offers a unique experience in Oak Bluffs. So much attention has gone into creating the space, menu and drinks. It is so relaxing and chill. A little getaway from the craziness that Summer can bring to us Islanders and visitors.
One more thing. There will be live music on Fridays and Saturdays from 4:30 p.m. – 6:30 p.m. A sort of "happy hour," one more reason to stop by, and Sopp said there might even be some food specials. You can bet I will be checking this out.
You can also learn more about 20 By Nine on Facebook, and don't forget to "Like" us on Facebook, and follow us on Twitter, Linked In, Google+, Pinterest and Youtube and Instagram.