Breakfast is no longer available, but may return for the Summer – visit the Barn's website for more info, click here.
Well, it's February and the question so many people are asking is WHAT IS OPEN! For example, the only place to get breakfast in Oak Bluffs at the moment is Tony's Market.
Linda Jean's is closed. Mocha Motts is closed. Maybe you can get a breakfast sandwich at Jim's Package Store, but neither of those are, sit down savor, and relax kinda ways to start your morning.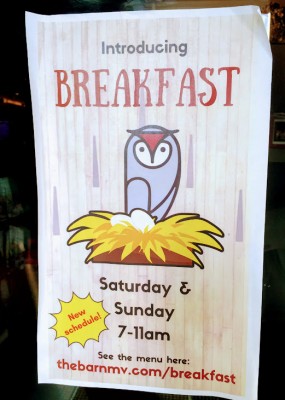 In comes The Barn, Bowl, & Bistro, whose customers have been asking for breakfast. People are bummed that there are no other options in town, especially on the weekends. General manager, Mike Sawyer, heard the cry for help. Now The Barn overs breakfast on the weekends, Saturday and Sunday. It's not everyday, but it's a start.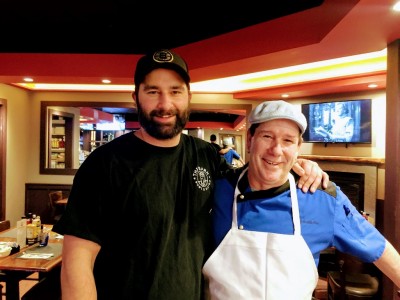 Chef Scottie Blu, who has previously worked at The Ritz and Jimmy Seas, is in the kitchen whipping up breakfast delights from 7:00 a.m. to 11:00 a.m. Sound weird to be eating breakfast at a bowling alley? Not the case here, the dining room is spacious and comfortable. We happen to love the booths, which keep the kids in their seats.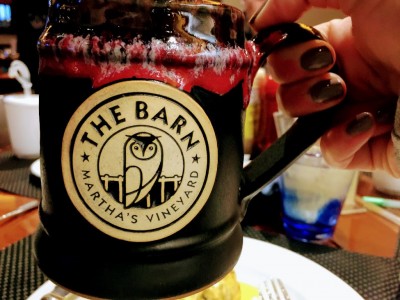 The menu is simple, with about 8 – 10 options, including a daily special to keep things interesting. There are build your own omelets, Crab Cakes Benedict, hash and eggs, pancakes and more. The most exciting thing was that The Barn offers Oreo pancakes — this about blew my kids' minds. Oreos and pancakes. Even better than chocolate chip pancakes!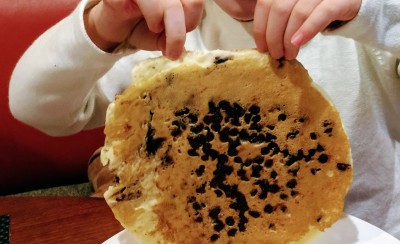 My husband opted for the housemade hash and eggs. It's one of his staples when having breakfast out, since there's not much chance of me making corned beef hash anytime soon. He really enjoyed his, but wish it came with home fries.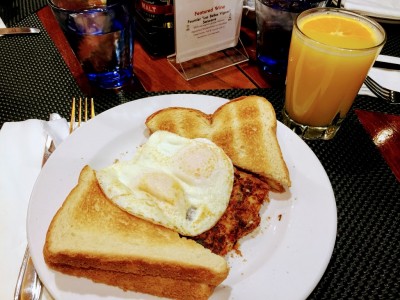 I had the crab Benedict. It was OK. I loved the hollandaise sauce and I was lucky enough to get home fries with mine (I did share though). I think I truly wanted the Southern Cal Omelet which had eggs, bacon, avocado, pepper jack cheese, salsa and sour cream, but eggs benny are good for pictures. It just means I have to go pack.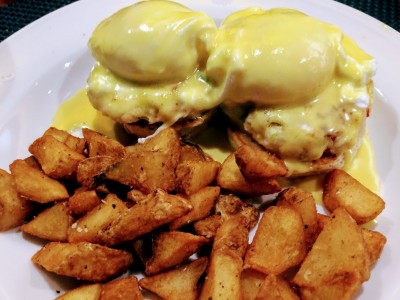 There are lots of add ons and sides to customize your breakfast in addition to coffee and juices. In a town with not a lot of breakfast options, especially this time of year, what a great addition this is, not only for Oak Bluffs but for the Island. How great to have another breakfast option for visitors too.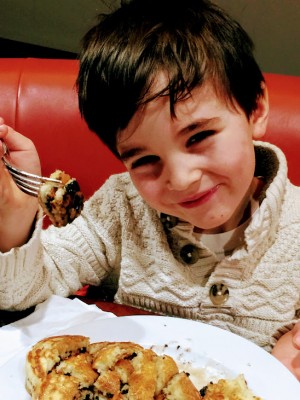 If you want bowling as part of your experience, come late on Saturdays. Bowling starts at 11:00 a.m. But, on Sundays, bowling starts early at 9:00 a.m. Currently Sundays are the busier days of the two, with leaguers practicing in the morning, enjoying breakfast and of course Bloody Mary's and Mimosas too.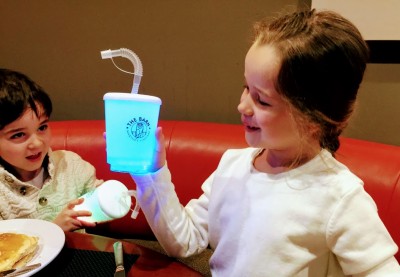 Author's Note: The Barn now has cups for kids available for purchase that not only light up but change color. These were a HUGE hit and continue to be in our home.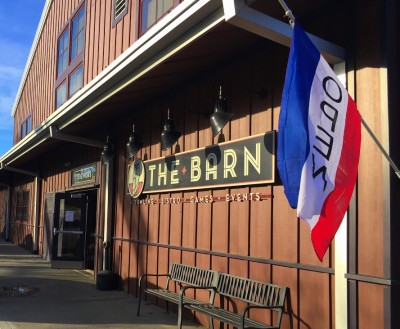 You can learn more about The Barn Bowl and Bistro on Facebook. Don't forget to "Like" us on Facebook, and follow us on Twitter, Linked In, Google+, Pinterest and Youtube and Instagram.