When a friend suggested trying Aerial Yoga with her and a group of friends at the Yoga Barn in West Tisbury, my initial thoughts were heck no, I am no yoga guru. However, the more I thought about it, I thought why not. Pictures I have seen look very cool, and it's always fun to try new things.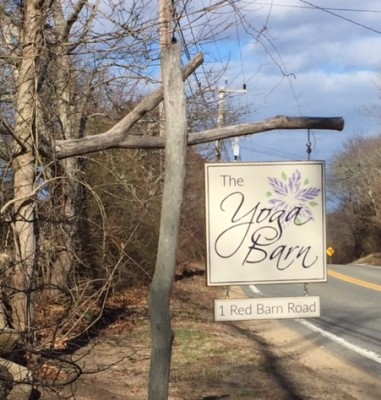 The Yoga Barn offers Aerial Yoga classes on Thursday afternoons, with instructor Jen DeLorenzo. If you have not been to The Yoga Barn, it is a beautiful space to take a class. The land surrounding it is lovely and rural. The building is so welcoming and filled with light. However, the space the classes are in is truly magical.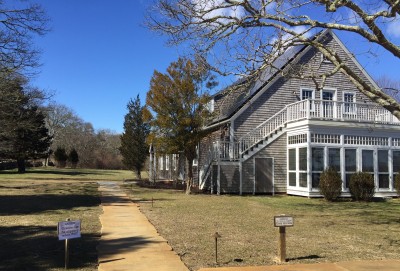 With high ceilings, large windows which let in boatloads of natural light, exposed beams and an overall feel of lightness and good energy, being there is special. Also, I learned that during warmer weather, the doors are open. How can you not envision warm Summer breezes and the smell of bucolic Martha's Vineyard – grass, flowers, the joy go the outside surrounding you in your practice. Sounds heavenly.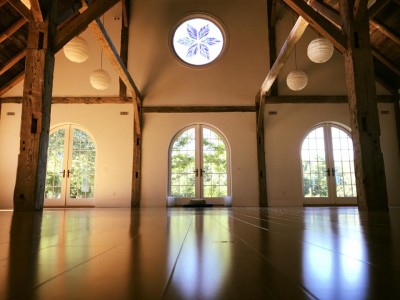 For me however, my class was during the chilly start of March, but the space warmed my soul for sure. All throughout the room, silk yoga hammocks hung from the beams. A beautiful purple-blue, they both beckoned me and intimidated me.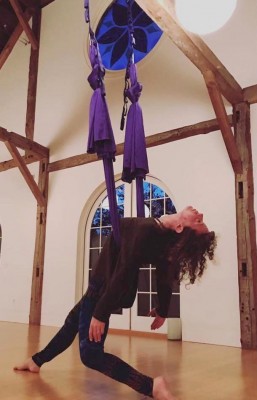 Luckily, the class was filled with familiar faces, and the instructor, Jen is really nice. She also teaches yoga in the elementary schools (my kids adore her). We all found a hammock for practice, and Jen checked in with each one of us to make sure it was at the right height for us regarding hip placement and closeness to the floor.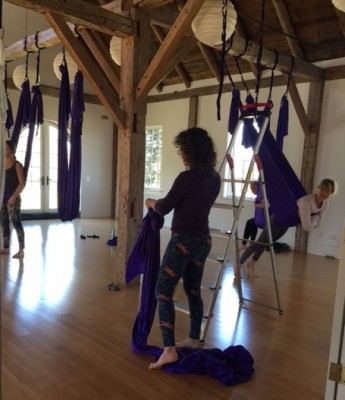 The music was playing and of course relaxing. Before any sort of work began, I nestled into my little personal cocoon. Allowing me to be completely enveloped by the fabric. There, I just stayed, suspended in mid-air, barely moving. It was so relaxing.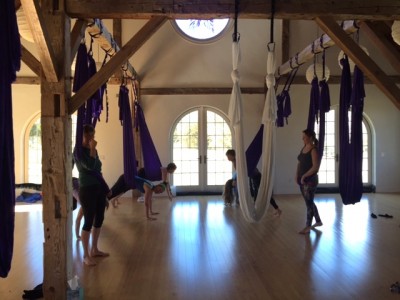 We then moved into our practice with Jen showing us how to move into poses common in aerial yoga. We did plank pose while suspended. We did star-inversion (super tricky), and many more poses.
Some were easier than others, and some really required you to be in the moment, challenge yourself. Though so beautiful, the poses can be tricky and require a strong core and upper body strength.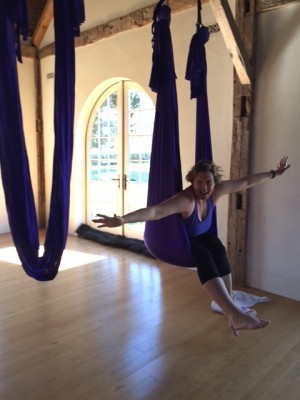 Since the class was mostly novice, we had fun with it, some trying and succeeding, others modifying and doing their best. It was good to be challenged and have a chance to believe in your abilities. Also, the fact that we were defying gravity made it more exciting and offered a little more feeling of adventure.
Having to rely on your own abilities while in mid-air is so different. There's a level of trust and belief that touches you deeply. There were times I believe completely in my strength, times I couldn't come close to completing a pose, times when I was surprised at what I could do, and time to laugh and be present in the moment and the practice.
After our poses came my favorite part, Floating Savasana. Here, we were cocooned in our hammocks, feeling the sensation from the muscles we used, taking deep breaths and allowing our selves to relax and melt into the moment.  There is something that elevates this when being suspended. I felt so relaxed and so happy with the way I had spent this portion of my afternoon.
Was it challenging? Heck yes, more than I thought it was. Was it fantastic? You bet, and I look forward to doing another class! Why add this to your life?
Well, I think Jen tells it best, "Aerial yoga creates spaciousness for the mind and body; it is quite playful and contemplative as well. The play with gravity and floating are expansive, challenging and comforting – there's a mix of familiar and completely new ways to move, breathe and think. Yoga meets us where we are and offers tools and experiences to delve into ourselves to be present for ourselves and others. And by way of aerial, our planes of how we move and experience our surroundings are changed. Feeling confident, facing fear, breathing deeply, taking time for self care, going upside down with more ease, feeling like a floating feather are just a few benefits that come to mind. People usually feel invigorated, more open and lengthened, relaxed, giggly – experiences are wide and they vary. Muscles move differently. Our sensory system gets to float and be wrapped in soft fabric – that's very calming and stimulating. And our mind gets a lot of new information. As you practice more often, aerial becomes very quickly integrated and our spectrum of experiences grow. I enjoy that we laugh in aerial class; it's a great platform for letting go.
Upon researching Aerial Yoga, there are a number of benefits to your body. It has been shown to reduce stress, relieve back pain, increase flexibility, improve your grip, build core muscles and much more.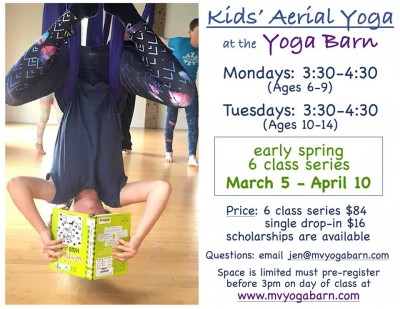 Drop in price is $22. You can also get several classes at once and save some money. There is also Aerial Yoga for the kiddos too – I bet those kiddos have a lot of fun! In addition to Aerial Yoga, The Yoga Barn offers many other yoga classes, and bodywork including acupuncture.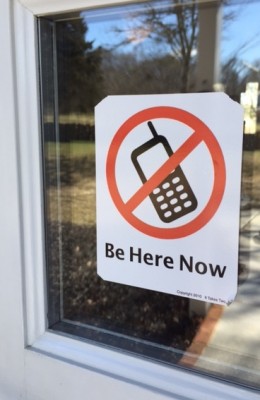 Author's Note: Sorry there are not more pictures, but the main goal was to be present for the class.
You can learn more about The Yoga Barn and all it has to offer on Facebook. Don't forget to "Like" us on Facebook, and follow us on Twitter, Linked In, Google+, Pinterest and Youtube and Instagram.
Like our blog and our involvement in the Martha's Vineyard Community? Please let people know! Voting has begun for Best of the Vineyard 2018 – please consider voting for Point B Realty for Best Real Estate Company 2018! Click here to vote!