Ah brunch, just saying the word makes me smile and think of the weekend and food with friends. Guess what Oak Bluffs' restaurant has added brunch to its menu – yes, the Ocean View.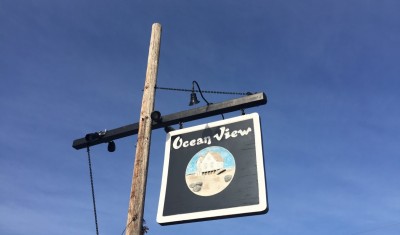 There are many things that make this brunch a little different from some other brunches on the Island. First of all, you can get brunch Saturday or Sunday. It's always good to have options.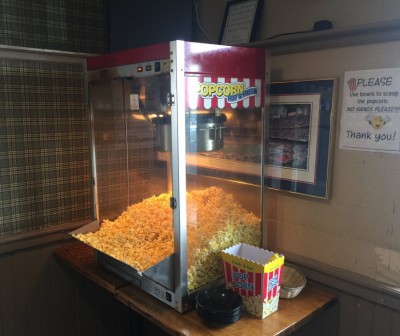 Secondly, the Ocean View is really family friendly. I thought pancakes were the way to my kid's hearts, but it turns out its the popcorn machine at the Ocean View. Their enthusiasm for popcorn and consumption of it proved to be a great entrainment source.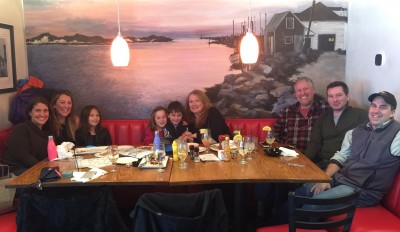 Another added bonus is the space. I always forget how big the Ocean View is. We were a party of 9 for brunch on a Sunday, and the staff had no problem seating us. And not just any ole seat, but we got an awesome, bright red, large booth. It was the perfect spot for catching up with friend, and having cocktails and a bite to eat.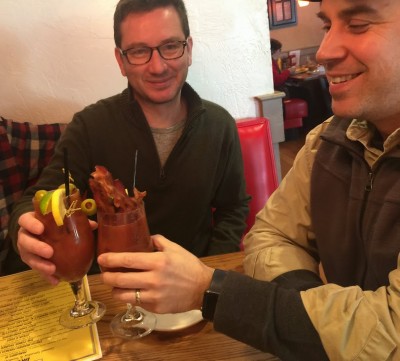 The cocktail list is fun for the morning including specialty Bloody Mary's, like the Bloody Piggy! which is the house Bloody, Pearl Cucumber Vodka, housemade Bloody mix, the fix-ins but with applewood smoked bacon – this was definitely a shining star in my husband's brunch experience.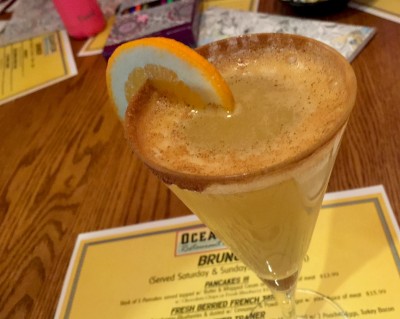 There are also fun mimosa combinations, my friend Liz choose bubbly and apple cider, with a cinnamon sugar rim. Who knew that this combo would work – so good. I opted for a mimosa with mango juice – a fun twist that made me long for Summer days. There is also a full bar for those who may not be interested in brunch inspired drinks.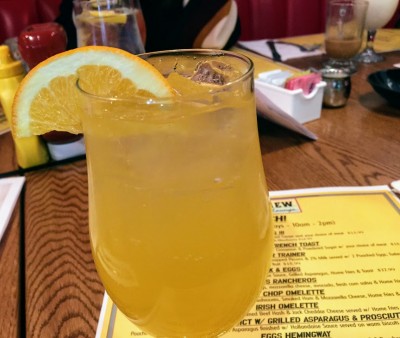 I always enjoy the food on brunch menus, a little breakfast, a little lunch – together perfect. I never know which side I am going to go to, more breakfast or lunch. I am up so early, I usually have a bite beforehand.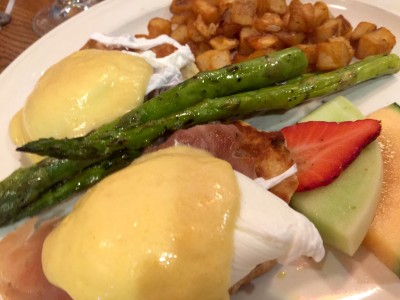 Perusing the menu, it was easy to decide. O.V. Eggs Benedict was for me. A traditional eggs benny with grilled asparagus and prosciutto, with home fries on the side. The dish was good, and I especially liked the fact that it was served on a biscuit. I can have an english muffin any ole day.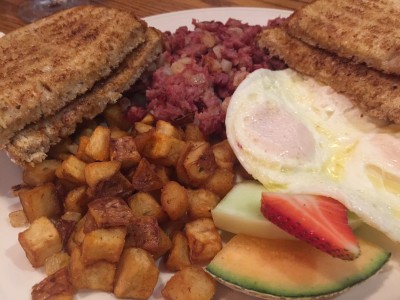 A couple of us decided on this dish, but there were others as well. My husband got the Irish Omelette, which as you can guess had corned beef hash with it. He's pretty picky about his corned beef, and he said it was good. I didn't even get a bite!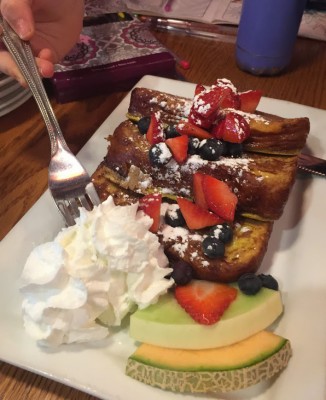 The kids had pancakes and the french toast, which by the way is really good. The Fresh Berry French Toast, was dusted with cinnamon and powdered sugar and topped with fresh berries. So yummy!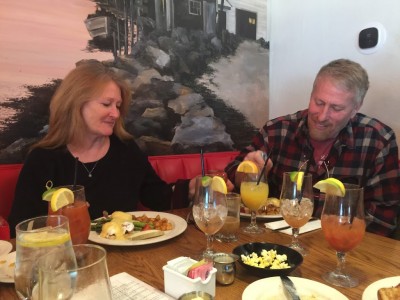 The menu goes on and on. You'll find steak and eggs, Huevos Rancheros, breakfast sandwiches, "Get in My Belly BLT", omelettes, you can make your own omelettes, sides, and kid's menu and more.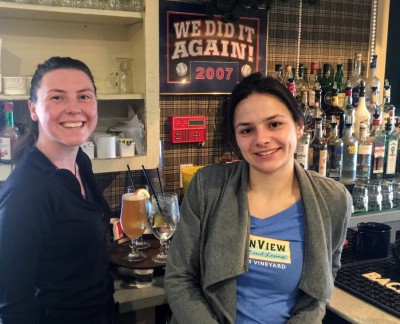 We all enjoyed our meals, the staff was wonderful. Our server Natalia was very sweet! The drinks were good, and we all had a lot of fun. There is something about brunch. It's just a happy thing, and it's nice to know that there is another place for brunch on Martha's Vineyard.
After leaving brunch, it seems like perfect time to enjoy a walk on one of our beautiful beaches or trails or perhaps head home a sneak in a quick nap!
The Ocean View offers brunch Saturday and Sundays, 10:00 a.m. to 2:00 p.m, I hope they will offer it in the Summer months too!
Author's Note: Ocean View will be closing for approximately three weeks in February. There is some  work being done, insulation, etc, and a little painting! We'll head back once it reopens for a look and maybe for a "frugal foodie"!
You can learn more about the Ocean View and other specials offered on Facebook. Don't forget to "Like" us on Facebook, and follow us on Twitter, Linked In, Google+, Pinterest and Youtube and Instagram.