I can't believe it's been three years since I first wrote about Island jewelry marker, Jessica Kramer's Hawkhouse. She has continued to grow her business over the years. This self trained metallurgist now has thousands of people shopping her website daily, and buying pieces on the the Island at Driftwood in Oak Bluffs and Citrine in Vineyard Haven.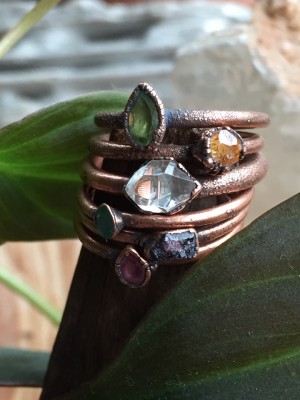 Her jewelry which highlights the beauty of stones in their natural state has almost a cult like following. From necklaces to rings to earrings, each piece is handmade on the Island and is lovely. Once you have one piece, you need two, maybe three. I myself have several pieces.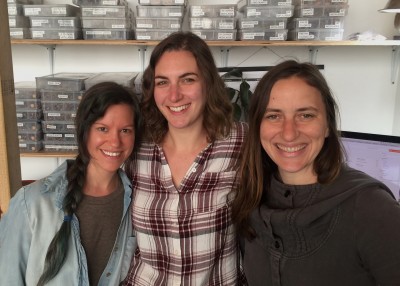 Jessica now has a studio, employees including these two gems, Allie (left) and Kelly (center), and creates thousands of beautiful pieces. A big change from the studio space in her Aquinnah home. She still is in awe with the response to her jewelry. Her love and passion for creating beautiful pieces that celebrate natural stones has become so popular.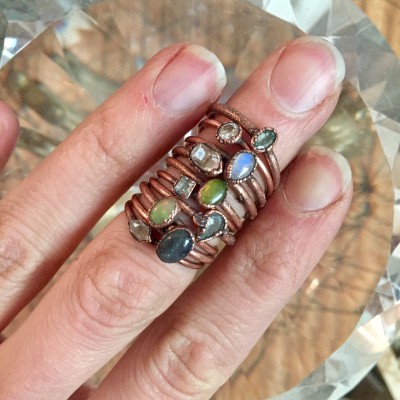 Unfortunately, some of the pieces created do not match the photos on the Hawkhouse website or Etsy 100%, and since 90% of Hawkhouse's sales are from online, the pictures need to be on point. The stone may be a little cloudy among the rest or the shape is a little different from others in the same group. Perhaps they decide to discontinue a stye or only have a limited supply. What to do with these pieces that deserve to be loved?
Earlier in the year, they found a solution – the HAWKHOUSE SECOND CHANCE CLUB. It's a subscription service you can sign up for on the website to receive a piece of Hawkhouse jewelry monthly. How much fun is this adult "grab bag". You don't know what you get until you open the package!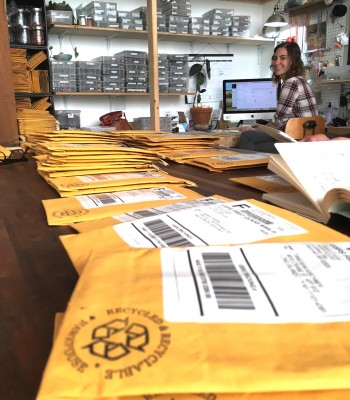 At this stage, they're currently only sending out rings. However, Jessica plans to grow this wildly popular subscription program – adding a stone of the month, necklaces and maybe even earrings. When I was at the studio, there were hundreds of envelopes that were being prepared for shipping. Hawkhouse rings were being sent all over. In one glance, I saw Oklahoma, Virginia, Indiana, Pennsylvania, Florida, and Washington. There are even international orders. Talking with Jessica about all the different places – she is still impressed and has so much joy sharing her jewelry.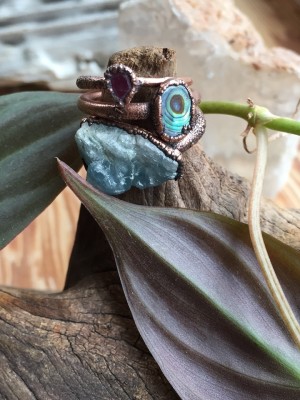 The Hawkhouse Second Chance Club is so easy to sign up for. You can click here, give your ring size, preferences and credit card info and BAM you're got a little treasure for yourself for the cost of a couple cocktails.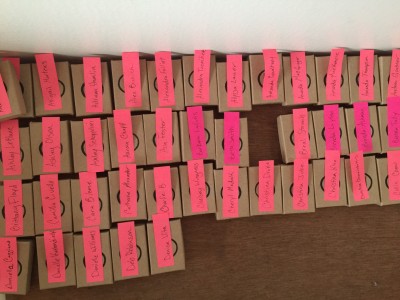 On the 28th of each month, your credit card is charged ($23.00 plus shipping). New subscriptions are due by the first of the month, and your Hawkhouse piece is mailed on the second of each month. For Jessica and her team, 905 of her orders are from on-line, the website and Etsy.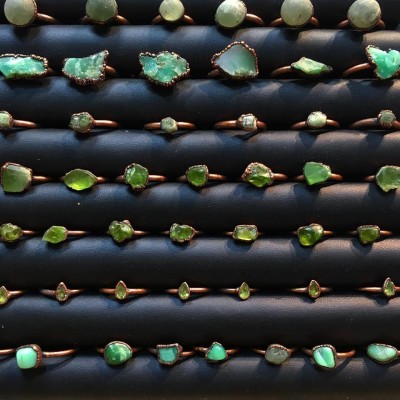 Being able to offer a subscription for the pieces that are not "perfect" is a wonderful way to bring a little Hawkhouse into your life on a regular basis with a smaller price tag and the includes to joy of a surprise. And let's face it, in a world filled with information, a little surprise goes a long way. Rings usually range between $45.00 and $67.00.
You can learn more about how Hawkhouse began by reading Hawkhouse – An Island Artist Soaring Into Greatness From Martha's Vineyard. I love that this Island business is continuing to soar!!!!!! Also, thank you Jessica for some of the great Hawkhouse pictures of your gorgeous rings!
You can learn more about Hawkhouse on Facebook and don't forget to "Like" us on Facebook, and follow us on Twitter, Linked In, Google+, Pinterest and Youtube and Instagram.