The Big Chili Contest celebrates its 32 year with a new date and more!  Why change the date for this event that draws chili enthusiasts from all over? Well, there were a number of reasons.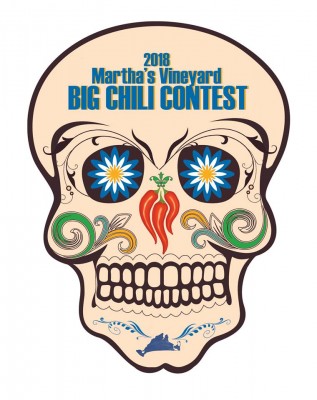 I met with Jen Toppin who works with Mike Santoro (who has been one of the organizers of the fest since way back when), who gave me scoop on the changes.
A big factor was weather, which can be pretty temperamental with rain, snow, or high winds, all of which can lead to cancelled boats and/or act as a deterrent for people. Even people on-island. Let's face it, it's really easy to stay home on those days.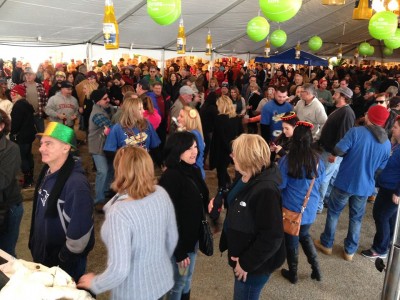 However, May is a lot more promising. The weather is better. There are a lot more people on the Island who would have the opportunity to go, and more ferry boats are running. The days are longer, and more restaurants are open, which means more Vineyard participants.
Also, there are more hotels open. So, the Big Chili Fest is now the first Saturday in May, which this year happens to be Cinco De Mayo. It's like a twofer, Chili & Cinco De Mayo — double the trouble.
What's new this year? Well, aside from the date and better weather, imagine the tent sides up at the PA Club, green grass, trees blooming, there will be more music. There will be music throughout the whole event, all the way up to 7:30 p.m. There will be local musicians, like Brad Tucker and Phil DaRosa and special guests.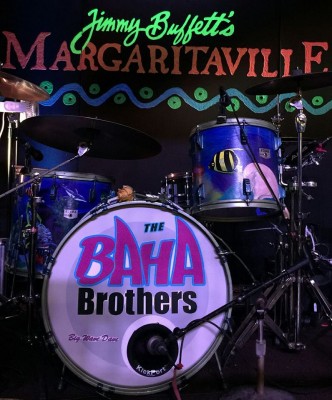 There is also a new DJ added to the mix,  DJ Julee. I've been told she's a big deal in the DJ world. She's well known and can spin, really get the crowd moving. There's other music too, like the BAHA Brothers, who are a big Jimmy Buffett tribute band. Come on, we all like to sing along to a little Jimmy now and then.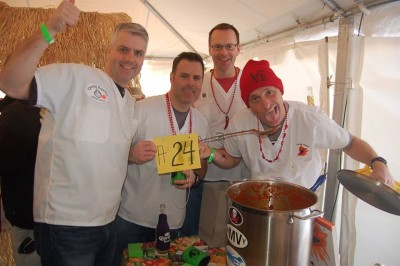 With the new date, there are even more contestants entering their chili, from restaurants to amateurs. There are a lot of new entries, like the Oak Bluffs Fire Department and Backyard Taco. Also some favorites including the Love Doctors, Not Your Sugar Mamas, Wild Willy, Black Dog, and last year's winner for Professional Category, the Harbor View Hotel.
Speaking of winners, Jen said they are really keeping a tight lip on who the judges are of this year's contest. Guessing some fun Island notables will be on the panel.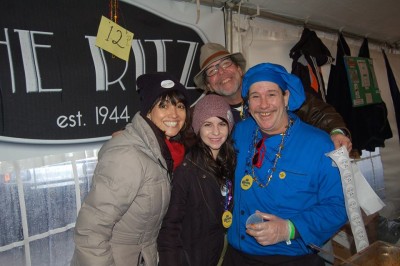 The Big Chili Contest is a reason to grab a group of friends, party during the day, eat chili and do some good. Did you know the this event is the BIGGEST fundraiser for the Island's Red Stocking Fund?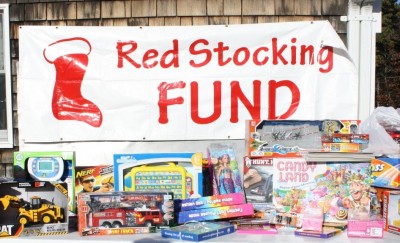 The Red Stocking Fund is a completely volunteer run, non-profit organization that provides food and clothing for families in need for the holidays. Additionally, we provide food when possible through the winters on Martha's Vineyard. We do not buy toys, but depend totally upon the donation of toys for kids, newborn to 14 years old. Many Islanders rely on this organization to make the holidays happen. It's very important to so many people, especially children.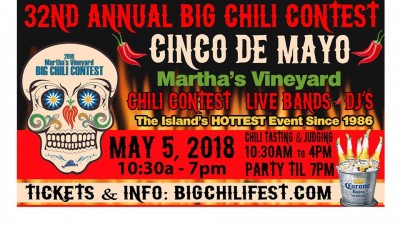 Because it's Cinco De Mayo, and because a portion of the proceeds goes to the Red Stocking Fund, and because there's chili and more to try this year, and because you won't turn into a popsicle when you step outside, perhaps this is the year you go to the Big Chili Contest. Even though there are some new additions, it's still the Big Chili Contest, just a little better.
Doors open at the Big Chili Contest at 10:30 a.m. and it goes until 4:00 p.m., but there is an après party after until 7:30 p.m. There is also a pre-party at the Ocean View on Friday night, beginning at 8:00 p.m. Contestants and guests dance the night away, meet each other, catch up with old friends, and have a great time.
The Big Chili Contest is a collaboration between the Santoro Hospitality Group, MVY Radio and the PA Club. Tickets are available at the Big Chili Contest but you can also buy them on ticketsmv.com, Shirley's True Value Hardware, Ocean View Restaurant, the PA Club, Woods Hole Market, and all three Quahog Republics.
Author's Note: The only bummer is that the Mariachi band will not be there this year, but hopefully they'll be back next year.
You can learn more about the Big Chili Contest on Facebook and don't forget to "Like" us on Facebook, and follow us on Twitter, Linked In, Google+, Pinterest and Youtube and Instagram.