I was smitten with Behind the Bookstore (BTB) immediately. When I'm there, I can easily forget that I am downtown Edgartown, that Main Street is just steps away. I love being enveloped by the gardens and warmed by peaks of sun through the canopy while enjoy a delicious bite and beverage.
You can imagine my curiosity was piqued when I learned that there was to be a new manager, chef and baker at Behind the Bookstore. Luckily, Misha, the barista extraordinaire was returning after his winter travel adventures. Oh how I long for his mint lattes on warm days.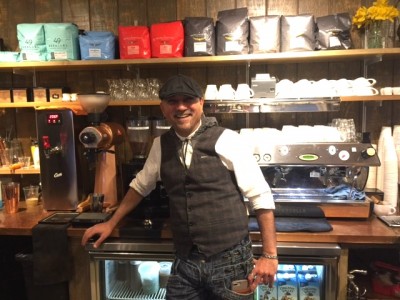 I reached out to Nicholas McEachin, the general manager, to find out what is in store this year, and he was happy to meet. He's very friendly, and seems like a natural fit. Nick is from California. As Vineyard magic would have it, he met BTB owners Joyce and Jeffrey Sudikoff through a mutual friend.
Nick has had a lot of restaurant experience, and he really liked the concept behind BTB. He thought coming to Martha's Vineyard would be the perfect opportunity for where he was in life, and luckily his girlfriend agreed.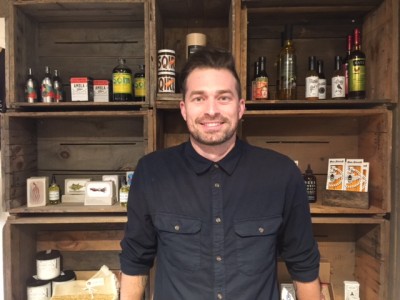 Nick is very much in tune with the farm-to-table movement in California, and as you may know, BTB is on board as well, using local ingredients whenever possible and focusing on high quality, small batch ingredients. And that definitely shows with everything that comes out of the kitchen and bakery there.
Speaking of bakery, let's talk about the new baker, Georgia Macon. Georgia, who was working in California as well, was also discovered through a friend of a friend and strangely, Nick and Georgia worked next to each other for a while. He at a restaurant and she at a bakery.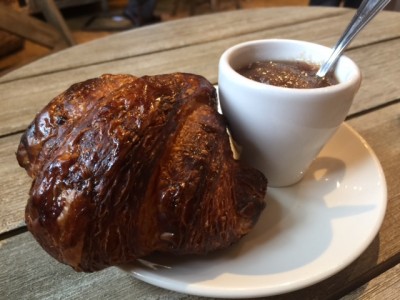 This girl can bake. Wow! I had seen pictures of her croissants on Instagram and knew I had to have one. Big mistake. Her croissants are off the charts delicious – flaky, flavorful, rich and so good.
I had a plain one while talking with her, which was accompanied by incredible housemade apple butter, and got a pistachio to go for the next morning. The best advice I can give is get one, whether savory or sweet. ASAP.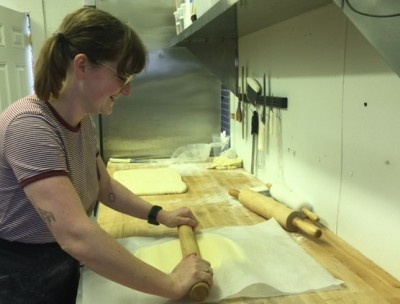 Georgia has a savory and sweet background. She was not always a pastry chef, but boy does she work magic. She is very thoughtful with her baking, making a "beautiful version" of whatever pastry or bread she is creating. She is careful with her ingredient selection and especially with the grains she uses.
From these beautiful grains she bakes up treats that are truly special. As she says "You can make lovely things with lovely product." But, don't expect to see super sweet items in the BTB case — Georgia does not have a sweet tooth. I will mention that the walnut butter cookies there are her personal favorite.
Meet chef Joel Orsini, not from California, but from Texas. Now don't jump to conclusions. This does not mean a lot of meat and BBQ, rather quite the opposite. He too was found through a friend of a friend.
Joel comes from FT33, a restaurant in Dallas that focuses on local ingredients. Everything on their menu comes from within a 300 mile radius. That number was determined because that's the distance from the FT33 to the Gulf of Mexico.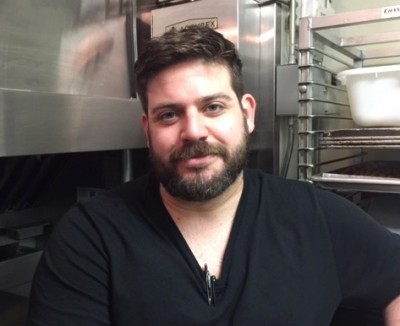 Joel is committed to sourcing as local as possible. Though having only been on the Island for a short time, he has already established relationships with farmers and fishmongers. Another interesting tidbit is that Joel will butcher the meat he gets himself and will use every bit of the animal. For example, rib bones from a tuna can be used a skewers for a dish.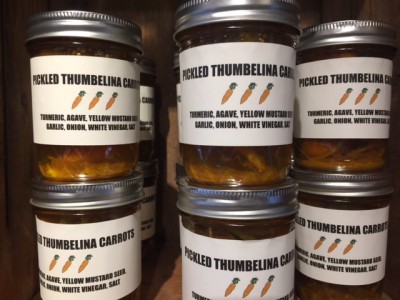 When I asked about the menu, he said that there will be a Mediterranean influence on the menu and you might see a pop of southern flavor here and there. He will also be foraging for ingredients for his dishes. Joel enjoys making vegetables the highlight of the dish, especially with ingredients he has picked himself, with the protein more as an accent.
In a world of heavy dishes, I have come to really enjoy more plant-based dishes, but don't worry, the menu will have plenty of dining options. Unfortunately, it was still being created when I met Joel. Guess I just have to go back.
It seems as though there is a really great team in place for this new season at BTB. People that share similar beliefs regarding quality, beauty and really good food and coffee.
Breakfast and lunch began being served Tuesday, May 1st. The canopy is going up May 8th, so the outside space will be usable no matter the weather, and dinner will begin being served Memorial Day weekend. I can't wait to see what the menus look like for breakfast, lunch and dinner. I see some research in my future.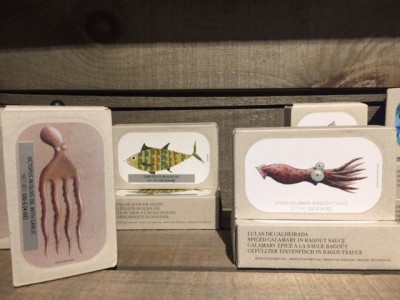 Something new and cool you'll find at BTB is that the retail portion will be set up a lot differently. It is going to be made for creating your own picnic experience. For this, there will be Georgia's homemade crackers and flatbreads. You will find a lot of housemade pickled products for your picnic. Joel is a big fan of getting produce overages from farms and creating beautiful pickled products. You can see some on the shelves now.
The pickled products and the crackers are going to go great with the tin can seafood selection. What? It's true. BTB has an assortment of canned seafood from Jose Gourmet. I have missed this trend, the trend of really fresh seafood being preserved in olive oil and seasoning and being eaten on the go. I guess I will need to try this.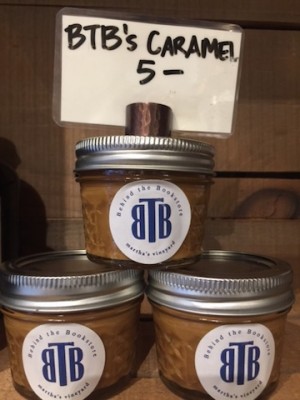 With these ingredients, you'll find local cheeses, Georgia's incredible hand pies, and other accoutrements that you can add to your basket. All of the things will be great to grab-and-go to the beach, to a dinner party, to your backyard. Good food that works well together. I love the concept. I don't think people picnic enough.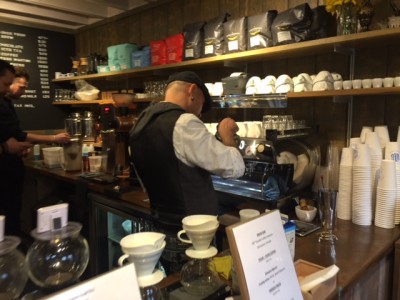 For all of us that support Straw Free MV, BTB has corn based straws they're introducing after the supply of plastic straws is gone. They are also working on sustainable containers for takeaway food. I like these efforts and hope more restaurants follow suite.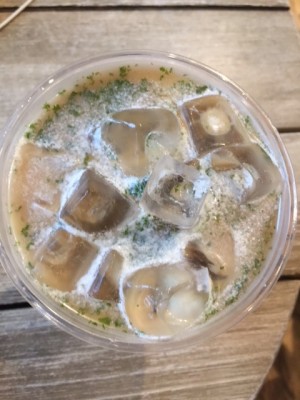 You can learn more about Behind the Bookstore on Facebook and don't forget to "Like" us on Facebook, and follow us on Twitter, Linked In, Google+, Pinterest and Youtube and Instagram.