It's that time……..places are reawakening after their long Winter nap. This is a very exciting time for us Islanders who are definitely ready for more options. Also, it means that Summer is on its way, and I don't know about you, but I could use some serious vitamin D along with venturing to these places.
Red Cat Kitchen opened its doors Tuesday, April 3rd. Can't wait to see what the menu looks like and how it will evolve over the season. Not to mention, how exciting that Ben & Erica's new culinary adventure, The Cardboard Box opens May 1st.
The Lookout Tavern opens Thursday, April 5th. Oh how I have waited to eat ahi tuna tacos, nibble on those little fries and take in that fabulous view.
The Flying Horses Carousel opened over Easter weekend and is open just weekends for now.
You know Summer is coming when The Lampost opens its doors every April 1st.
Fat Ronnie's will be serving up those tasty burgers again starting April 13th.
The Coop is opening April 20th. Wings and beers one the harbor will no longer be a fantasy.
Back Door Doughnuts will be tempting us (the bakery too) as of April 12th. Oh those fritters, I will always love you.
Farm Neck Cafe opens its doors on Friday, April 13th.
20 By Nine opens Thursday, April 26th – think craft whiskey and delicious bites!
Gio's opens Thursday, April 26th – think slices to grab and go with the kiddos!
We have to a bit longer for other favorites like Nancy's, Fishbones, Sand Bar, Sweet Life, Beetlebung, Ben & Bill's and Mad Martha 
The Dairy Queen opens on Thursday, April 5th, and this highly anticipated day is going to be a big one. Especially since the new owner, Max Celeste, is offering free ice cream cones to kids (from ittty bitty through high school) that day.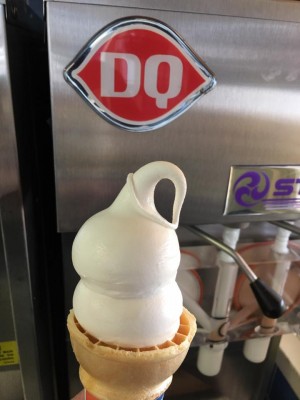 The Square Rigger is open on weekends with the takeaway window opening later in the season.
Many of our favorite coffee spots and takeaway places are open, including Black Sheep, Rosewater, Edgartown Meat & Fish, and Espresso Love. 
Isola is open for dinner and of course pizza. Looking forward to see what chef Jimmy Alvarado has on the menu this year.
19 Raw has opened for the season. This small, popular spot is going to be even more amazing this year. Having a cocktail on the porch, people watching is definitely one of my top 10 things to do.
Back Yard Taco is planning to open April 5th or shortly there after. Those eggplant tacos are the bees knees! Also, this place is such a fun spot later in the evening, with music and impromptu dancing on occasion.
Atlantic is open for the season as well, and the water view is beautiful anytime of year!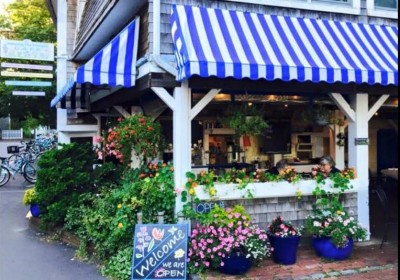 Among the Flowers opens Saturday, April 14th for its 40th season – cheers to you guys!
The Dunes at the Winnetu opens Thursday, April 12th. Oh how I love the view from their second floor deck.
We have to wait a little longer for Bad Martha, Detente, Chesca's, #9 Sandwiches, Mad Martha, BTB, Port Hunter, Tocco Puro, l'etoile, Covington and Scoops, Macphail's Corner Cafe, the Seafood Shanty, WAVE Pool Bar, Katama General Store, and the Right Fork Diner.
Beach Road is open for the season. You can still enjoy $1.00 oysters from 5:00 p.m. to 6:00 p.m. at the bar.
Up State Road, tucked away by East Chop Sleep Shop, you'll find Sheperd's Provisions stocked with great food and takeaway options. If they have their housemade marshmallows – grab a pack!
Porto Pizza opens the doors April 10th. Another great place to grab slices on the go or a whole pie.
Soon we'll have Art Cliff back, and Tropical (after renovations) to add to the mix.
State Road is open – I still need to have their brunch!
7a is open. Now I just have to wait for their brie and asparagus melt to come back on the menu after a Fall full of their veggie melts.
We just have to wait a bit longer for a number of other Up-Island eateries, including Chilmark Chocolates which reopens mid May, but don't forget that the Food Truck is open during the week in Menemsha by the Homeport.
Many places have limited hours at this time, so I would call or double check before heading out. There are many other places opening soon all around the Island! After all, May and Memorial Day are right around the corner! Let me know if I forgot any of your favorites! I am getting old and cannot remember all the fabulous places!
*A special thank you to all the places that stay open year round! We appreciate you!
You can learn more about these Martha's Vineyard business on Facebook and don't forget to "Like" us on Facebook, and follow us on Twitter, Linked In, Google+, Pinterest and Youtube and Instagram.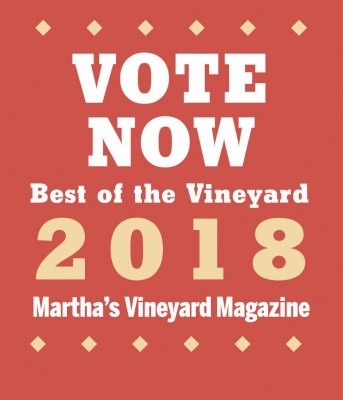 Like our blog and our involvement in the Martha's Vineyard Community? Please let people know! Voting has begun for Best of the Vineyard 2018 – please consider voting for Point B Realty for Best Real Estate Company 2018! Click here to vote! The last day to do so is Saturday, April 7th.